Welcome !
Procure Our Superior Quality Range Of Gas Welding Equipment, Gas Cutting Equipment, Gas Welding Equipment, Welding Torches At Budget-Friendly Prices...
About Us

Having the perfect blend of traditional and innovational methods, we, PNC Equipments Private Limited are a company which is committed to grow in the field of designing, production and marketing of Gas Welding Equipment, Gas Cutting Equipment, Welding and Cutting Equipment, Industrial Pressure Regulators, Flashback Arresters, etc. We provide durable and controlled quality products along with effective services worldwide.


Our History
In
1968
, after years of experience in his family's gas welding and cutting equipment business,
Mr. Abdul Sattar Ansari
founder of
Pilot Nozzles Company (PNC)
later on it is changed to PNC equipments private limited but after the change for the name of the firm it is providing you the better and improved gas cutting and welding equipments for the manufacturer, industrial and the commercial use.
Mr. Abdul Sattar Ansari, founder of Pilot nozzles company (PNC) established the company by facing a lot of challenges in front of him but he passed them out with courage and established it under the name of Pilot Nozzles Company (PNC) but after a long time he changed firm name as PNC equipments private limited ensuring that the quality of the gas cutting and welding equipments quality and safety measurements will be improved as they were before.
Our Experience & Knowledge
We have been serving the market for more than five consecutive decades. In which, we have gained huge experience & knowledge of the industry. We have had in-depth learning & understanding of market. In these years, we have learned tactics to have more than a survival in this industry. That is why we have been successfully serving our customers for years. What we have learned in more particular is that quality is everything that matters. Therefore, we have uplifted the quality of our each offered item ranging from
Gas Cutting Blow Pipes, German Type Welding Torches, Gas Cutting Nozzles, Flashback Arresters
, to others, with time. We understand the needs and expectations of customers much precisely. So, with the help of this experience, we seek for running our business for eternity.
Our Policies
With a vision to practice business strategies that turn out to be beneficial, profitable & meaningful for customers, organization as well as employees, we have been following strong policies for years. These policies are:
To stay relevant with market needs
To stay updated with quality standards
To stay connected & updated with customers
To stay consistent and productive for customers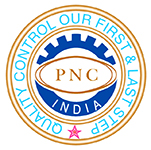 Latest Trade Offers
Industrial Gas Cutting Nozzle Details are: Material: Copper Colour: Copper Use for: industrial Production type: Semi automatic Condition : Good ..
Light Weight Gas Cutting Torch Details are: Size: Standard Material: brass forze Use for: Gas cutting, industrial use Manufacturers type: Hand ma..